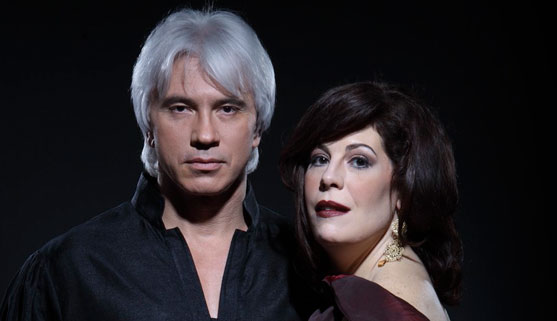 It seems like every time we turn around we find that someone is playing or presenting the music of Dmitri Hvorostovsky and Sondra Radvanovsky!
On BBC Radio 3, Dmitri Hvorostovsky was interviewed about Pushkin Romances and then BBC aired some of the pieces from the album!
On June 11, Dmitri Hvorostovsky and Ivari Ilja are performing at Wigmore Hall in London! Ivari Ilja is the accompanying pianist on both Tchaikovsky Romances and Pushkin Romaces.
Also, Sondra Radvanovksy is quite the talk of the town these days, not only for her debut album "Radvanovsky Sings Verdi", but also for her recent and upcoming performances! Check out all of those reviews on our Facebook Page.
The week of May 24-31, Radvanovsky Sings Verdi was the "Vocal CD Pick of the Week" at Classical WETA in Washington!
And these highlights only scratch the surface! We're constantly "Re-Tweeting" stations playing these two albums and people talking about them, so make sure you're following us on Twitter (@DelosMusic)!
Check out Sondra singing in Il Trovatore!